Reliability is more and more an important issue
A key competitive factor for your Company is to assure that all the products achieve the reliability levels in line with customers expectations.
To this purpose 4S is the partner supporting you to define and effectively manage the processes that have an impact on the Company products reliability.
Consequent benefits are: warranty cost reduction, increase of customer satisfaction and loyalty.
Who is the client of these services
Any company that develops or manufactures mechanical or electric/electronic systems/components.
Services for Company Capability Improvement
4S provide the services listed hereafter focused on company processes to improve the capability to permanently achieve the reliability requirements.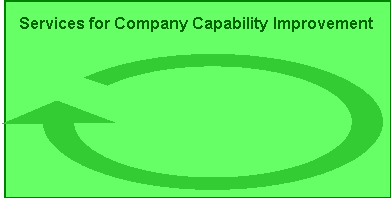 Company Processes Development
Methods & Processes Audit
Maturity Level Appraisal
The Maturity Level Appraisal performed by 4S on the Product Reliability process gives a picture of the "as-is" situation versus the minimum requirements for a robust management process inside your Company that will achieve long term capability to meet the targets.
The Maturity Level reference model used by 4S is tailored to your company organization and product line to identify the critical areas to be improved.
Company Processes Development
On the basis of the results of the Maturity Level Appraisal 4S can help your Company to improve and manage the organization, the processes and the relevant methods crucial for product reliability with reference to best practices and standards, e.g.:
Customer front-end relationship
Reliability planning
Suppliers Reliability programmes
Fault prevention
Actual vs. target reliability estimation during the development process
Problem solving management
Reliability indicators and Risk management
Reliability verification and demonstration (i.e. Reliability growth)
Data Base implementation for Knowledge Management.
If necessary, RAMS (Reliability, Availability, Maintainability, Safety) programs are developed by 4S (see Product Development Process).
Methods & Processes Audit
During the development of reliability processes and methods, 4S performs audits to monitor the implementation progress and propose corrective actions. The reference for the audits is the gaps identified in the Maturity Level Appraisal.
KPI monitoring is also continuously performed.
Training and qualification
Training programs are performed by 4S to fill the gaps identified on the crucial reliability activities, methods and tools to embed the best practices.
Services for Development of Products
4S provides your Company the services listed hereafter aimed at applying Reliability Programs to support the development of a product in a specific project.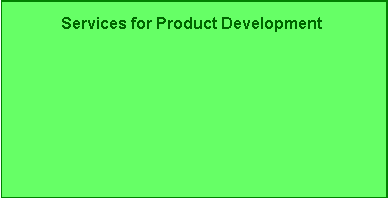 The approach is a cooperation with your Company, possibly based on 4S experts collocated at the Company premises, assisting your technicians to maximize the know-how transfer to your Company for a long term added value.
Application support
4S cooperate with your Company to define, develop and monitor the Reliability Plans of a specific product.
The principal tasks are:
Target setting and deployment at system, subsystem and component level
Identification of the product reliability indicators
Failures classification
Definition of the Reliability Plan (activity program, methods, organization, timing)
Preliminary Criticality Analysis of the product concept
Functional analysis to identify the product characteristics critical to reliability
Suppliers capability evaluation and monitoring (see Suppliers Action Area)
Prevention Plan phased with the product development plan
Test Plan to cover the main design failure modes
D-FMEA, D-FMECA, Fault Tree Analysis management
Importance classification of the product characteristics
Process FMEA
Problem solving management
Reliability growth management
Reliability indicators monitoring.
These activities can be included in a RAMS (Reliability, Availability, Maintainability, Safety) program, if required for a specific product (e.g. railways sector).
Performance Assessment
Performance Assessment is a complete evaluation by 4S of the reliability processes, activities and results related to a project for a specific product.
Project Management
4S help you to define and manage a complete Reliability Program, including the related working groups (Design/Process FMEA, problem solving, etc.).
Testing Management
4S can define effective and optimized test plans required for reliability verification and demonstration and manage in particular reliability growth programs, using specific software tools.
Products: software tools
4S can provide customer tailored software tools to manage reliability programs for specific industry sectors, including Target Setting and Deployment, Prevention and Validation Plans, Reliability Test Plans and Data Analysis.